Caviosen woods vinyl roll are decorative surface finishes for interior applications, it is available in hundreds of designs. They offer the warmth of wood grain feeling, it has a new state-of-the-art matte surface, offering realistic texture and appearance of natural materials and rich, solid colors.
The brand's philosophy is to protect the environment and reduce tree felling, so no matter appearance, color, material or glue, everything is based on the beauty of nature.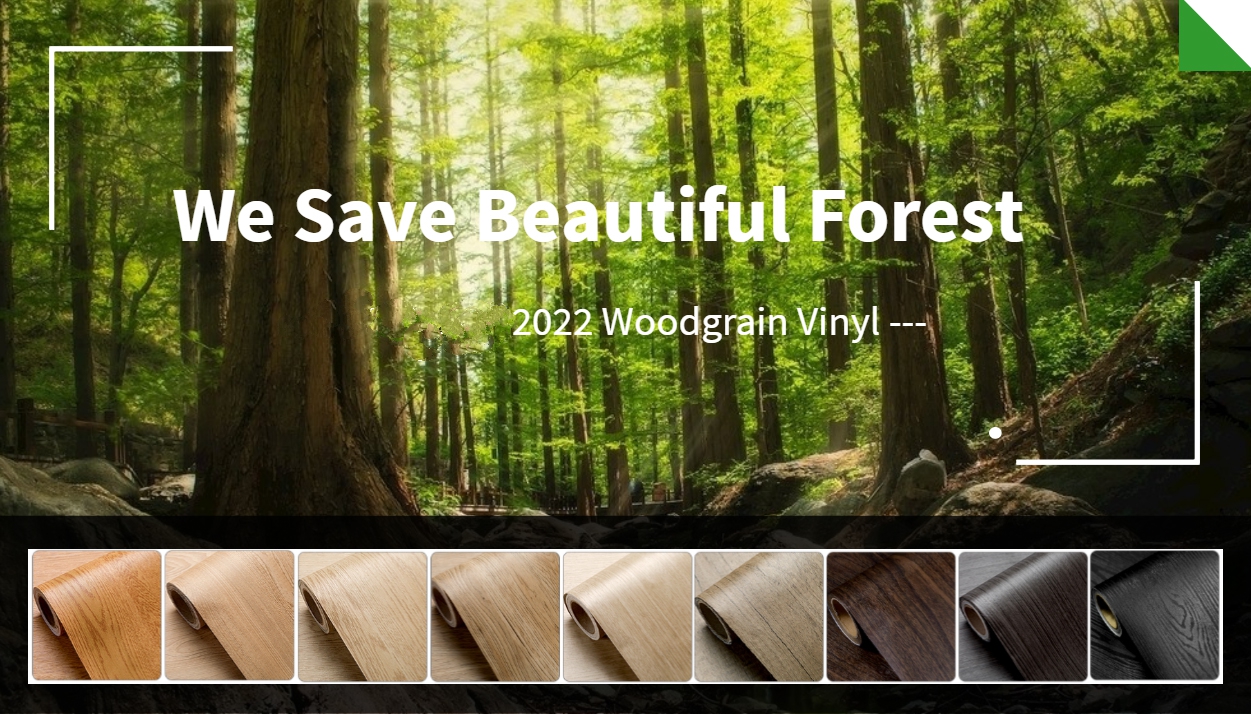 Interior Applications -- Ideal for walls, columns, doors, cabinets, and more.
Application Surfaces -- Use on metal, wood, glass and complex curved (3D) surfaces.
Aesthetics -- New naturalize technology gives Premium Wood feeling of realistic appearance and texture of natural wood.
Remodel and Reuse -- Shortens refurbishment downtime and brings entirely new designs to existing assets.
Easy Application -- Back with air channel adhesive technology virtually eliminates bubbles, simplifying and speeding application.
The values in these tables are typical and are based on factory Lab test data deemed as reference for common wood grain vinyls .
CA series woodgrain vinyl

| Item | Spec. |
| --- | --- |
| Roll size | 1.22M * 50M |
| Material | PVC, 180UM thickness |
| Release Paper | 140UM /140g |
| Glue | Factice with air channel |
| Pull Strength/ paste average titer | 2500g-3000g |
| Weight | Wallpaper+release paper+ glue=400g±10/m2 |
| Fire retardant grade | B1 |
| Others | Eco friendly-no residue, pilable and no torn quality |
Notes :
1. Cavioson wood vinyls are not designed for surface printing, it has various woodgrain surface textures already
2. The Product may contain a splice. The location of the splices is marked with a tab along the edge of the Product. The installer will needto determine the impact of the splice and work around it to make the best use of the material layout.
3. The Products are not designed for surface printing.
Standard Storage Conditions
- 40°F - 90°F (4°C - 32°C)
- Away from direct sunlight and high humidity
- Clean, dry area
- Original container with end caps, in the plastic sleeve, stored horizontally, a maximum of 6 cartons high
- Bring the Product to room temperature before application.
Application and Removal
How to stick or remove on wall

| | |
| --- | --- |
| Application Surface Type | Smooth, hard, non-porous (sealed) material |
| Application Location | Interior |
| Application Temperature | 54°F - 100°F (12°C - 38°C) air and application surface |
| Application Method | Dry application |
| High Humidity Environments | Products are not recommended for Interior Applications where condensation consistently occurs, or large changes in humidity occur. |
| Product Removal | Heat at 176°-212°F (80°-100°C) |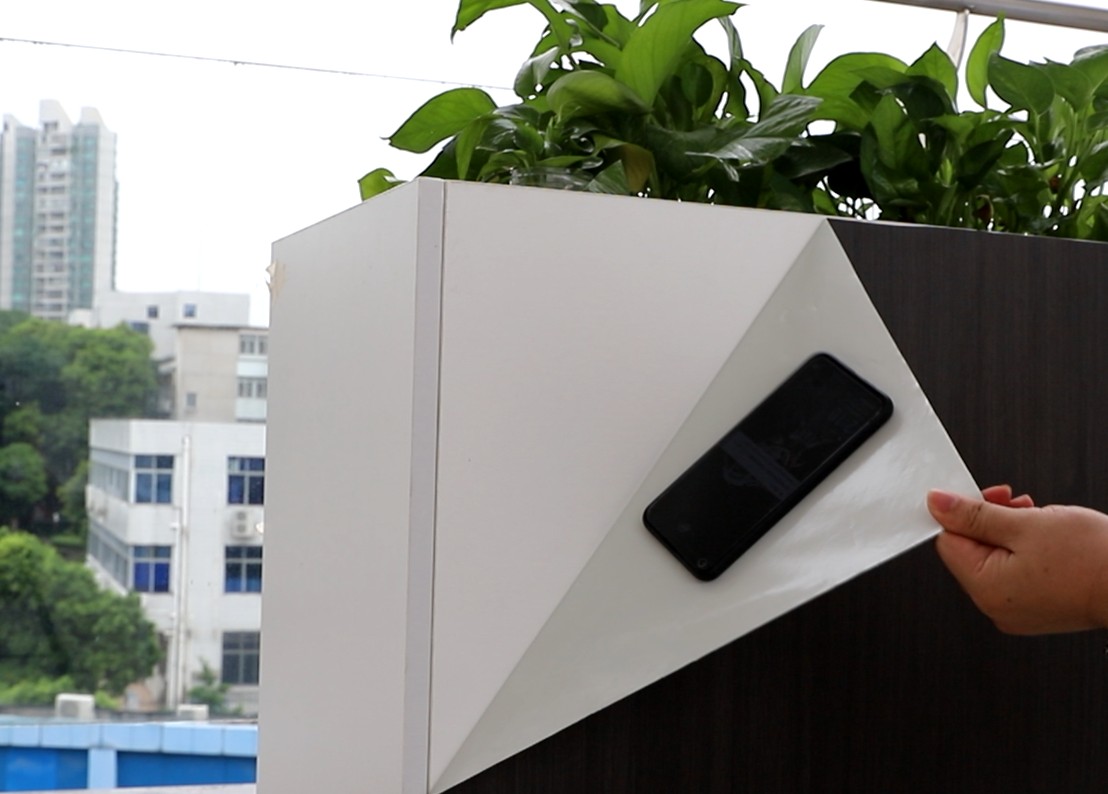 Regular cleaning will help maintain the appearance of the finish. Use mild detergent and water, and a soft cloth or sponge without abrasives. For difficult stains, spot clean with a diluted Isopropyl Alcohol solution and a soft cloth. Avoid using strong solvents or detergents that are either highly alkaline (pH>11) or acidic (pH<3). Do not use ammonia, chlorine, or strong organic­based cleaning products, polishing or cleaning compound, hard-bristle brushes or electric polishing equipment. Use only clean, nick­free tools and wipe gently.